Digital Mammogram
With the constant technical innovations in the diagnosis of breast diseases, Hospital CIMA has been equipped, once again, with the most revolutionary technology: Digital Mammogram.


What does it involve?
A tomosynthesis – latest generation 3D mammogram has been incorporated. This technique obtains 1 mm thick images of the breast, thereby detecting small lesions, not visible using normal mammograms.
The technique reduces the radiation used in traditional mammograms by 60%. International trials have demonstrated an increase in detection rates and a reduction in recitations for complementary tests.
The tomosynthesis guided prone biopsy table characterises the lesions detected, avoiding the surgical approach to diagnosis as much as possible and allowing accurate biopsies to be taken of small lesions that are only visible through tomosynthesis. The prone approach minimises discomfort and improves access to lesions that are difficult to access using other techniques.
In addition, the quality of the material collected can be validated on the spot, thereby avoiding repetitions.
Technology
A team of 8 radiologists dedicated exclusively to diagnosing breast disease completes Hospital CIMA's high-resolution ultrasound diagnosis arsenal with techniques such as sharewave elastography and magnetic resonance imaging with its MRI-guided biopsy system and becomes the diagnostic environment for breast conditions with the best technical and human resources and a patient-focused approach.
This technological deployment is d in a multi-disciplinary environment, which completes the process with a team of specialists, headed by Dr Melcior Sentis, dedicated to Breast Pathology – pathologists, gynaecologists, oncologists, psychologists and a dedicated nursing unit, offering a holistic approach to women.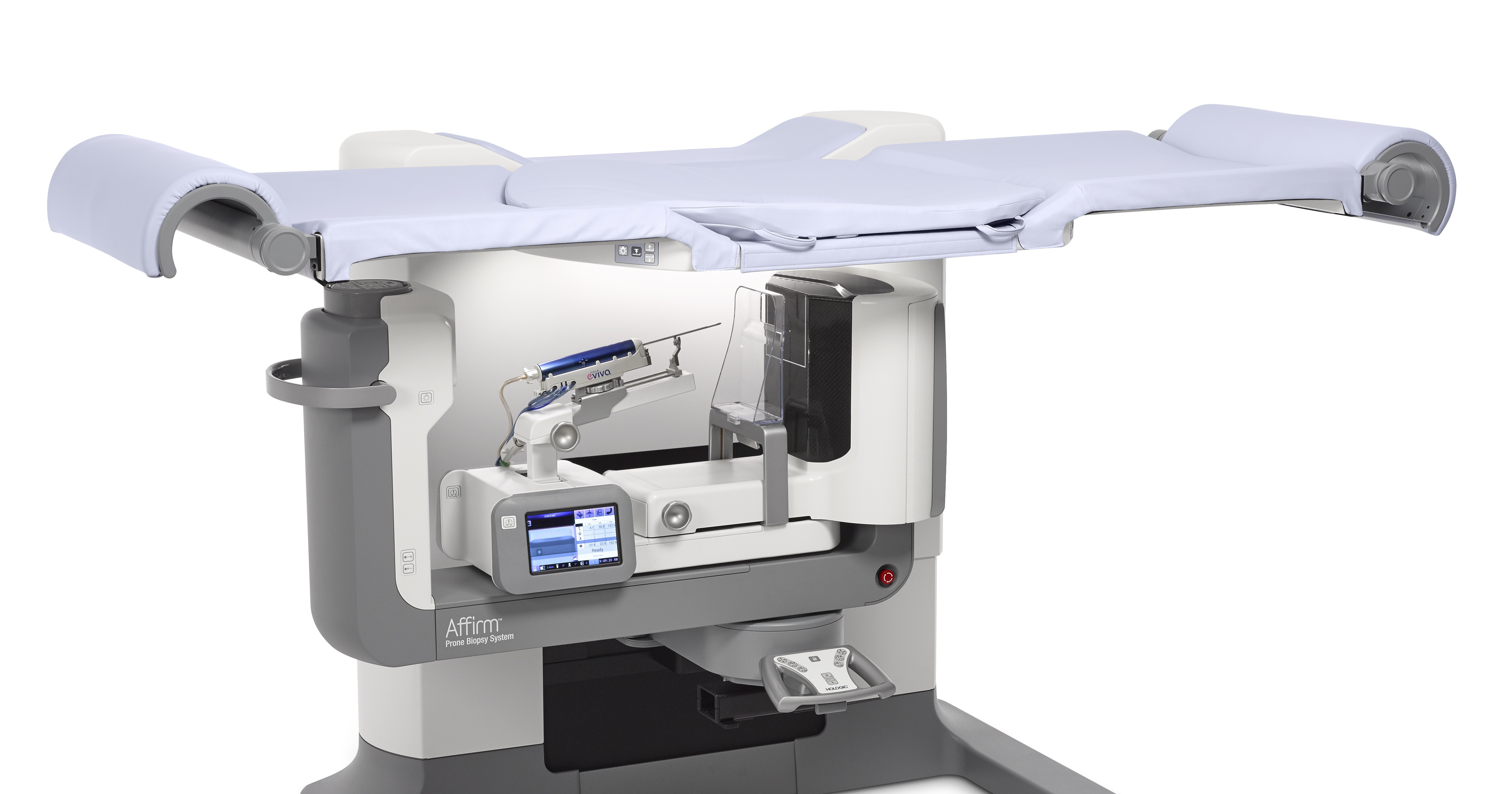 * 3D Digital Mammograph with high definition tomosynthesis.