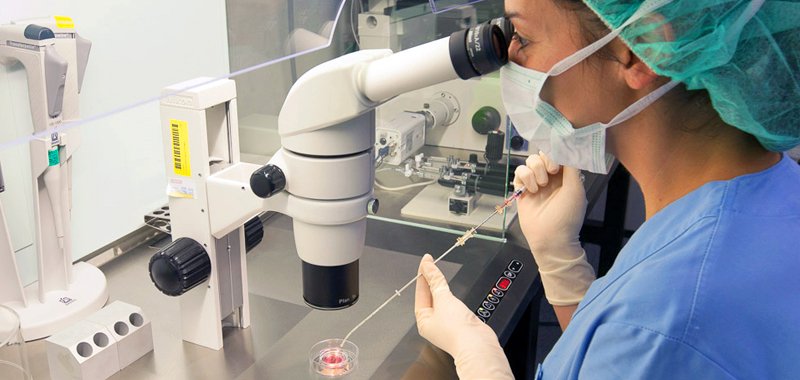 The Center for Assisted Reproduction CIMA has excellent facilities and technical equipment to develop all its activity.
Our commitment is to care for you. Therefore, all the staff makes all their efforts each day so that you feel heard and cared for.
Why choose this Assisted Reproduction Centre?
Because whether you have a Sanitas policy or not, your 1st appointment is free.
You have a multidisciplinary medical team with large experience in reproductive medicine.
The best and latest medical equipment. The most innovative reproduction techniques.
You will have close and personalised treatment. We always ensure the absolute privacy of our patients.
Sanitas quality guarantee, for the integral care of your health.
Our treatments
Study of male and female infertility
Artificial insemination (with partner or donor semen)
In vitro fertilization (with partner or donor semen)
In vitro fertilization with donor eggs (with partner or donor semen)
Reception of oocytes from the partner
Embryo Donation
Cycle of Assisted Reproduction with Genetic Analysis of Embryos (Preimplantation Genetic Diagnosis)
Cycle of Preservation of Fertility (Vitrification of eggs)
Freezing of semen, ova and embryos
Techniques
Spermatic microinjection
Long embryo culture (until day 5 of development)
Time-lapse and ion of embryos by morphokinetic criteria (Embryoscope)
Testicular biopsy
FINANCING
If you are thinking about starting the path with us, we want to make it easy for you and we offer you different financing possibilities.
First consultation free of charge with the best specialists.
Find out about special diss on private price and an additional 10% dis for Sanitas clients.