We understand that every patient has different needs, particularly when they must travel in order to receive treatment. That is why our main goal is for you to feel comfortable during your stay at our hospital. We want to make sure that you have an outstanding experience so that you can focus on your treatment, recovery and wellbeing. That is why we offer a wide range of services and facilities that you can request when you contact our agent (link to agent) dedicated exclusively to assisting international patients.
SUITES
Large rooms with a surface area of 40-48 m².
Air conditioning and heating system in the room.
Private bathroom with shower and amenities.
Fully adjustable bed.
Sofa bed for a companion.
Facilities: safe, two televisions (32" and 42"), free Wi-Fi and landline.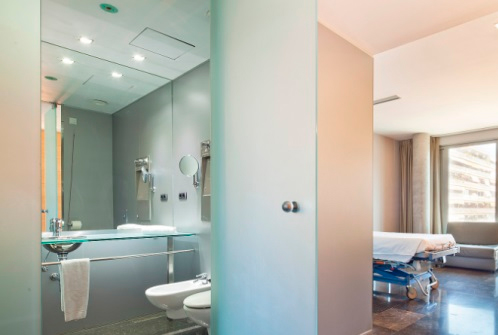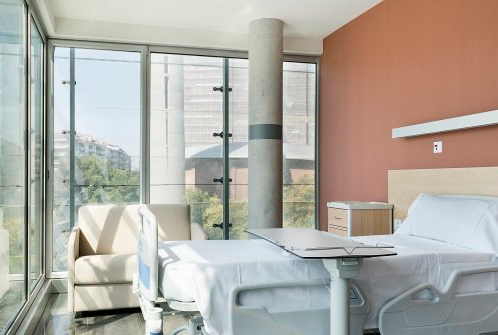 You can also request:
Minibar with free drinks and fruit.
Pillow menu.
Magazines and newspapers a la carte.
Late check out.
Dietician consultation and visit.
Access to VIP lounge.
Deluxe breakfast, lunch and dinner for authorised patients and their companion. We also offer kosher and halal meals (upon request).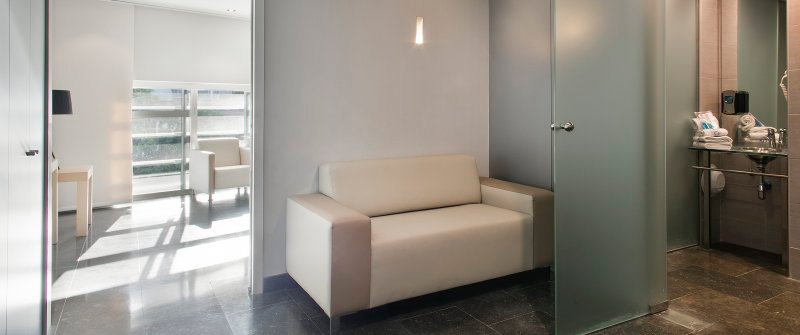 SERVICES:

We only want to take care of you during your stay and for you not to worry about a thing. That is why, upon prior request, we offer:
Interpreter: our team speaks Spanish, Catalan, English, French, German, Portuguese and Italian. If you need it, we offer interpreters in other languages.
Airport transfer: upon request we offer a private airport pick-up service.
Hair and beauty: we offer hairdresser and barber services and beauty treatments.
Sightseeing tours: we can recommend or organise a sightseeing tour for your companion.
Other: if you need religious services, a florist or any other service, don't forget to ask when you contact our agent dedicated exclusively to assisting international patients.